A new roller holds less paint. so you must return to the paint tray more often.
A used roller absorbs more paint from the tray. it means the roller will cover more wall. saving time and effort.
Our tool encourages painters to clean rather than throw away rollers.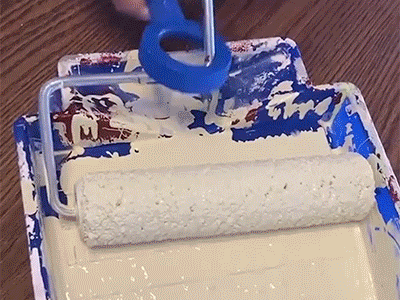 Furthermore. a new rollermayleave lint on the freshly painted wall.And you must either remove lint of a new roller or pick lint from the wall. Both are time consuming and frustrating.
Theused roller has already lost its loose fibers so they won't be left on the wall.
A roller can hold a large amount of paint. and they are not cheap. Tossing them after every job is neither cost efficient. nor environmentally friendly.
The Paint Roller Savermakes the job hassle free. easy and quick. taking the chore out of cleanup.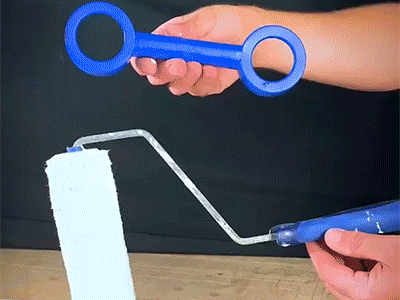 Main Features
Clean a Paint Roller in Seconds
Easy to clean a paint roller with this cleaning tool. Takes ONE swipe to removemost of the paint left behind in the roller sleeve.
Suitable for Different Sizes of Covers
With two sizes to choose fromthe paint roller saver easily cleans roller sleeves with 1/4 inch(6mm). 3/8 inch(10 mm). and 1/2 inch (15mm). nap.
No Mess & No Waste
No more tools required. Clean the remaining paint on the roller. The roller comes out like new and your hands don't get dirty.
Save Your Old Paint Roller
After cleaning. your old paint roller can be reused and no need to buy a new one.
Repeatedly Use
Saves paint from a paint roller. otherwise left behind and wasted. ruining the roller sleeve.Easy to clean and store. can be used repeatedly.
Durable Material
The ABS material is paintedresistant and smooth. Lightweight and durable.